Rentpaddy
http://rentpaddy.com/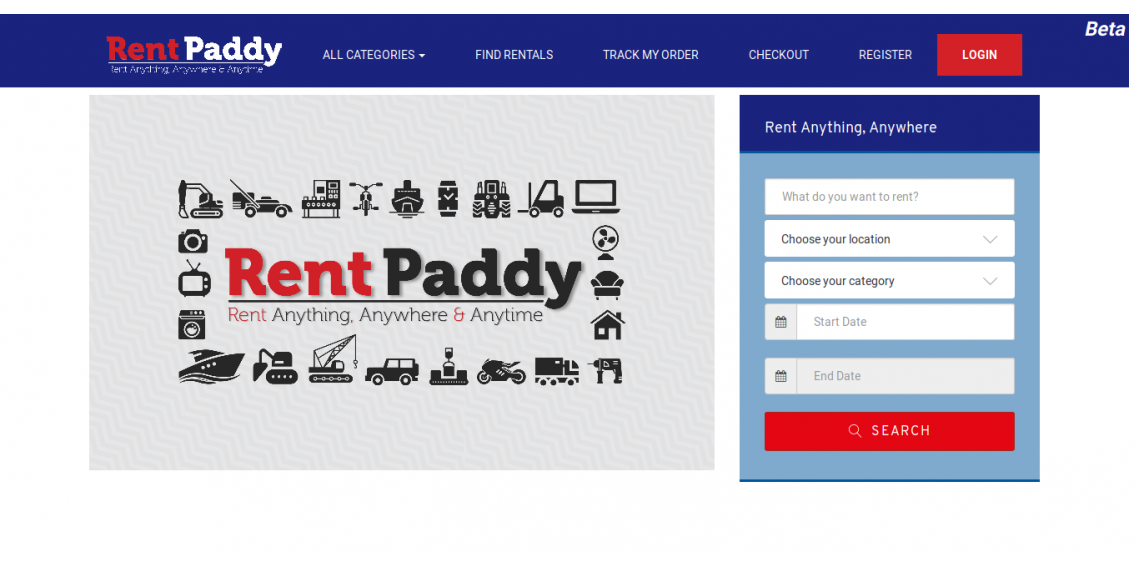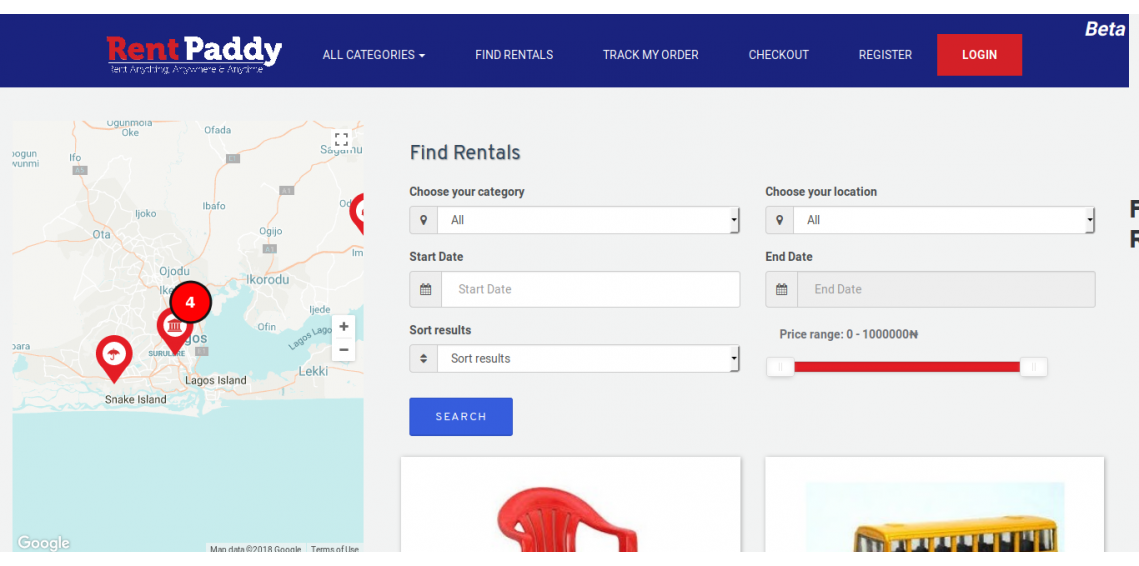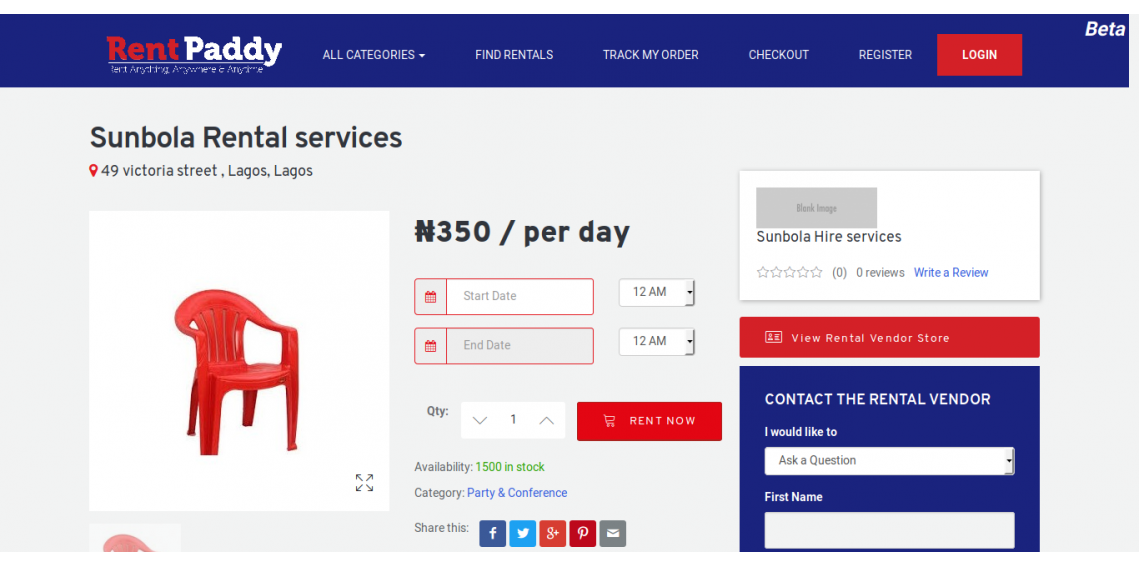 Rentpaddy provides a peer-to-peer platform on which businesses and individuals can list their assets for the public to rent at their own pricing.
The aim is to allow the public to earn decent returns on their idle and underutilized assets in diverse categories such as personal home goods, agricultural, construction, party, conference assets etc. The motivation is to enable rentals of goods and inventories instead of buying through the use of innovative technologies, easy-to-use mapping systems, secure payments that guarantees the safety of the renting public and verified vendors within the community.
Tarklish Technologies developed the project concept with our client and built the entire web application from scratch. Technologies we used include Laravel, jQuery and Bootstrap 3 frameworks to power the frontend while the backend was built on Laravel and Material design CSS.